Coaching and Mentoring 45 Clock Hour Webinar Series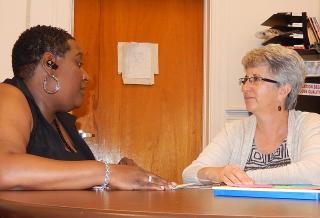 A thoughtful coaching and mentoring approach can contribute significantly to the quality and effectiveness of early childhood programs, be it a child care center, family child care home, Head Start, nursery school, or other program working with children and their families. Well- designed and well-implemented coaching and mentoring approaches enhance the quality of instruction and care and, in turn, children's skills improve. 
This training is intended for those who want to improve their coaching and mentoring approaches, including family providers and center staff. The webinars will provide participants with practical information, strategies, and tactics to use in their early education and care practice.
This live webinar will be offered each Tuesday and Thursday evening from Tuesday, Feb. 16, 2021 through Thursday, Apr. 15, 2021, from 7:00 pm to 9:00 pm.
Participants are expected to complete the full series.
 
Successful participants will receive 45 Core of Knowledge Hours that can be used for the Maryland Administrators' Child Care Credential, and the level 4 requirement for training with that credential.

In addition to the live webinar sessions, there will be assignments that can be utilized in your current practice.
Deadline for registration is February 11.  Download the registration form.  For more information, contact Consuelo Dailey at cdailey@marylandfamilynetwork.org or 443.873.5854.