All Our Kin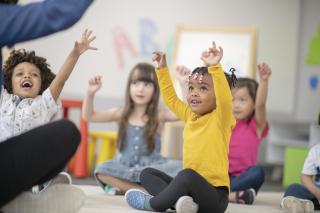 family child care business series
Whether you're a seasoned family child care provider or just beginning your licensing journey, the All Our Kin Virtual Business Series can help support your business plans. This 10 week series is only $25 and will cover every key aspect of operating a family child care business. The courses will be instructed by former MFN Deputy Director Steve Rohde. Topics will include:
Accounting
Budgeting
Contracts & Policies
Marketing
Risk Management
Tax Record Keeping
And Much More!
All sessions will be offered on the Thursday evenings, from 6:30 PM to 9:30 PM. Participants must have reliable internet service and a device (desktop, laptop, or tablet computer) in order to fully participate. Modules will be conducted in English.
Introduction, September 9, 2021;
Marketing, September 16, 2021;
Contracts, September 23, 2021;
Policy Handbooks, September 30, 2021;
Risk Management, October 7, 2021;
Time/Space Percentage, October 21, 2021;
Income & Expenses, October 28, 2021;
Budgeting & Saving, November 4, 2021;
Record Keeping, November 11, 2021;
Summary & Graduation, November 18, 2021.
Participants should expect:
30 minutes of independent pre-work for each session, guided by a video lesson;
2 hours of synchronous, live online learning per session; and
1 hour of "learning lab" time in a small collaborative group (following the 2 hour live class.
This training is supported with funding from the Maryland State Department of Education and Maryland Family Network.