MFN Early Head Start in Baltimore City - Call for Proposals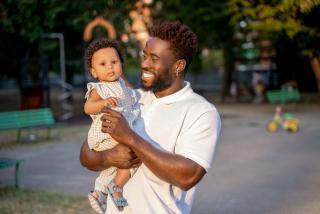 Background and Purpose
Maryland Family Network (MFN) is Maryland's intermediary for comprehensive, community-based programs serving infants and toddlers and their families. MFN supports a statewide network of programs with funding, training, technical assistance, and quality assurance services. In 1995, MFN applied successfully for Early Head Start and was awarded funding for two of the first EHS programs in the country. Currently MFN serves as the recipient for 11 sub-recipient agencies with 15 EHS Centers operating in Baltimore City, Anne Arundel, Caroline, Cecil, Dorchester, and Talbot Counties. Together, these EHS Centers work to build in each community a flexible, comprehensive, holistic, and integrated set of supports for infants, toddlers, and their families.
Performing the role of the recipient agency, Maryland Family Network operates in partnership with local entities to accomplish its mission: to ensure that young children and their families have the resources to learn and succeed. The recipient agency provides contract management, resource development and management, network coordination, technical assistance, training, monitoring, and other quality assurance services. Early Head Start programs provide early, continuous, intensive, and comprehensive child development and family support services on a year-round basis to low-income families with children under age three in order to enhance children's physical, social, emotional, and intellectual development; to support parents' efforts to fulfill their parental roles; and to help parents move towards self-sufficiency.
MFN will identify a private and/or public non-profit organization to serve as the delegate agency responsible for operating the Dukeland Early Head Start Center, an Early Head Start program located at 2803 N. Dukeland Street, Baltimore, Maryland. The selected delegate agency will assume responsibility for operations effective April 3, 2023. Organizations must be able to demonstrate that they are locally-based with knowledge of the community's needs and resources, and experience providing services to families in Baltimore City.
 
Program Model and Approach
MFN's Early Head Start programs are child-centered, family-focused programs that serve infants, toddlers and their families. These prevention oriented, early intervention programs are offered in welcoming settings where a two-generational approach to services shows respect for both parents and children as individuals. EHS Centers build on the strengths of the family combined with high quality practices as laid out by the Head Start Program Performance Standards. Centers strive to:
Promote the full development and general competence of children and reduce the occurrence of any emotional, physical, or social delays through appropriate preventative services.
Support and strengthen caregiver-child-family interactions  
Provide or refer for community resources necessary for increased parental self-sufficiency. 
Serve as a community where parents with young children can experience support and establish positive connections with others. 
The Dukeland Early Head Start Center is funded to serve twenty-four (24) infants, toddlers, and their families in MFN's Child Care Partnership grant. The Center's licensable child-care space has the capacity to serve forty (40) children, Monday through Friday. For children who need extended child-care for up to 10 hours per day, child-care scholarship resources are available to the Center as pass-through funding from the Maryland State Department of Education (MSDE) to MFN.
Staffing
EHS Centers must have staffing to support administrative, supervisory, educational, case management/advocacy and child development functions. MFN will work with applicants to determine the staffing needs for the center.
The selection of individuals to fill key management positions is a collaborative partnership between MFN and the sub-recipient agency.
Funding
Annually, Maryland Family Network provides funding in the amount of $344,851 to support the Dukeland Early Head Start Center through a combination of Federal resources. This funding is awarded through the U.S. Department of Health and Human Services, Administration for Children and Families, Office of Head Start. This Federal award requires a minimum 20% non-federal match. Child Care Scholarship funding, as mentioned above, supplements this budget. 
How to apply
Organizations interested in being considered for the role of the sub-recipient agency for the Dukeland Early Head Start Center will submit their application (see list below)  to MFN by 4:30 p.m. on  January 20, 2023 through email correspondence to Faith Miller at fmiller@marylandfamilynetwork.org 
Questions about MFN's Early Head Start program and/or the application process should be directed by email only to Faith Miller, EHS Program Director at fmiller@marylandfamilynetwork.org and copied to Shawan Burke, EHS Assistant Director of Family Services at sburke@marylandfamilynetwork.org and Laura Pearce, EHS Assistant Director of Child Development at lpearce@marylandfamilynetwork.org.
Include a title page presenting the legal name of the applicant agency; address, phone, federal identification number, name of agency's contact person for questions related to this project along with contact information, and name of agency fiscal contact.
A letter prepared on the applicant's business stationery and signed by an individual authorized to bind the agency to all statements contained in the application. The letter should clearly state the organization's intent to operate The Dukeland Early Head Start Center at its current location at the funding amount available through MFN, and include a statement of assurance that the applicant will work with MFN to ensure minimal disruption in services for the twenty-four (24) infants, toddlers, and their families enrolled at the Center.
A description of the organization's prior program experience, areas of expertise, personnel policies that reflect compatibility with Family Support/Early Head Start principles, fiscal management capability, and relationship to the community. Provide evidence that the applicant is culturally competent with a commitment to Diversity, Equity and Inclusion and otherwise capable of delivering a high quality, highly desired service.
Using job descriptions to be provided, indicate the type of personnel to be used (new and/or existing staff) for the operation of the Center. Any proposed delivery of services by subcontractors, rather than employees of the applicant, should be discussed and justified in detail.
An organizational chart showing the inclusion and supervision of this Early Head Start program.
Provide a full-year (twelve month) programmatic budget. The budget should include any additional sources of income and in-kind commitments supporting the Center's operations. Existing furnishings, equipment, computers, etc. of the Dukeland Early Head Start Center will convey for use by the new sub-recipient agency.
Copies of the last two certified, annual, entity-wide financial audits, including related management letters, and most recent interim financial statement. Include A-133 Single Audit, if completed.
Timeline
| | |
| --- | --- |
| Information Meeting | December 14, 2022 at 3 pm |
| Application Due | January 20, 2023 |
| Application Review & Follow Up | January 21, 2022 – February 14, 2023 |
| Selection Announcement | February 15, 2023 |
| Contracting Process    | February/March 2023 |
| Service Start Date  | April 3, 2023 |