Maryland Family Network (MFN) is the state's coordinator of Strengthening Families Maryland, an effort to promote practices that ensure that children and families thrive and to build protective factors that help reduce the likelihood of child abuse and neglect. MFN's Strengthening Families work focuses on families raising children from birth to kindergarten. There are Strengthening Families initiatives in most states in the country and in other countries throughout the world. Researched and developed by the Center for the Study of Social Policy over the last two decades, Strengthening Families is a research informed framework built on the five protective factors necessary to ensure the children grow up safe, healthy and happy. These factors are:
Parental Resilience
Social Connections
Concrete Support in Times of Need
Knowledge of Parenting and Child Development
Social and Emotional Competence of Children
MFN provides training, capacity building, and other quality assurance services related to promoting the development of the protective factors in homes and early care and education settings. For more information about the Strengthening Families Approach, visit the Center for the Study of Social Policy's website.
Parent Cafés
One of the ways MFN helps parents and other caregivers learn about the protective factors is through Parent Cafés. These are two-hour, structured get-togethers that engage parents and other adults in meaningful conversations about what matters most to families with young children and how to build protective factors at home and in early childhood settings. At Parent Cafés, those who care for young children share information and ideas that can help them to take care of themselves, develop strong relationships with children, and strengthen families. MFN provides Parent Café Facilitator training for representatives from organizations interested in offering Parent Cafés. For more information about Parent Cafés and Parent Café Facilitator training, contact our Training Department.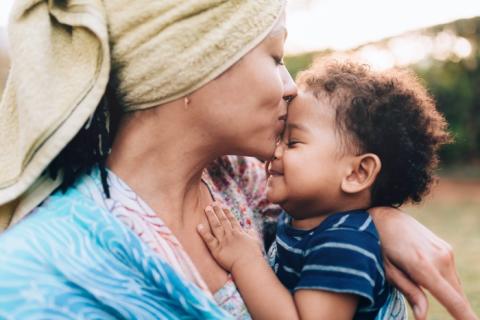 Parent Cafes - For Parents
Being a parent or caregiver is wonderful – and it can be hard (really hard) sometimes. Parent Cafés are created by parents, for parents.