Caring During COVID: The Impact of the Pandemic on Maryland Child Care Providers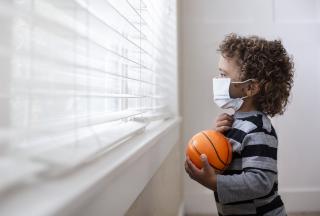 The COVID-19 pandemic has had wide-ranging and devastating impacts on Maryland's families and economy. To gauge how large of an impact, MFN conducted a survey of all licensed child care providers from May 5 to May 15, 2020. The survey asked what impact COVID-19 is having on their program, including financial losses and closure decisions, and what supports are needed to help providers respond to the public health crisis. The responses we received represented 41.6% of Maryland licensed child care sites.
The survey revealed that 51% of child care programs in the state say they may close if families were to keep children home for extended periods as a result of the pandemic. Overall 67% of child care businesses owners reported a financial loss due to the closures and reduced attendance. The majority of respondents reported losing between $1,000 - $5,000 per week of closure.