Near Quarter of a Million Dollar Investment in Child Abuse Prevention Awarded to The Family Tree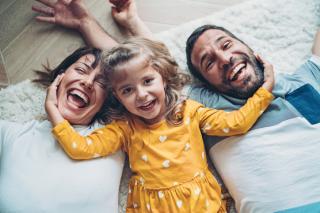 Contact:
Douglas Lent, Maryland Family Network at 410.736.0430
Or Allie Cook, The Family Tree at 443.451.9531
In Maryland, a child is reported abused or neglected every 10 minutes, despite there being proven ways to prevent child maltreatment. Maryland Family Network (MFN) is pleased to announce that it is doing its part by awarding The Family Tree a $225,000 grant to help further its mission of strengthening families and preventing child abuse and neglect. Together, we are working to see that more children are raised in safe and supportive families and communities.
As a result of the $1.9 trillion American Rescue Plan Act, this funding was made available to MFN in their role as State Lead for the Federal Community-Based Child Abuse Prevention (CBCAP) program which was established by Title II of the Child Abuse Prevention and Treatment Act Amendments.
As a result of this grant, The Family Tree will be able to serve over 7,500 families and bring to Maryland a new parent support group program, Circle of Parents®. Specifically, the grant will help provide critically needed funding so The Family Tree can provide a select suite of parent education and support services to parents and caretakers in Baltimore and around the state. Services will include parenting education, parent support, and home visiting. Community outreach, engagement, education, and training will also be provided, as well as a new resource linkage and navigation service. All of The Family Tree's programs and services use best practice and evidence-informed methods of intervention, are trauma informed, and delivered from a lens of equity.  
"Maryland Family Network and The Family Tree share the common belief that the entire community shares responsibility for creating nurturing environments for children," Nellie Power, Chief Program Officer, Maryland Family Network said. "When children have parents who have the resources they need to thrive, their children tend to be supported, safe, and healthy as well" 

"The Family Tree is thrilled to have the support and partnership of the Maryland Family Network. Together, we will be able to expand and deepen our reach ˗ building safe, strong families and supportive communities where children can thrive."  Patricia Cronin, Executive Director, The Family Tree.