Over Half of Maryland's Child Care Programs May Close Due to COVID-19 Pandemic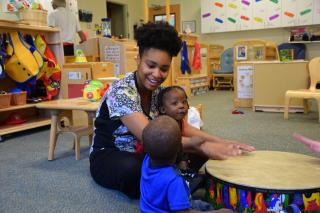 According to a Maryland Family Network survey, 51% of child care programs in the state say they may close if families must keep children home for extended periods as a result of the COVID-19 pandemic. Overall 67% of child care businesses owners already report a financial loss due to the closures and reduced attendance. In fact the majority of respondents report losing between $1,000 - $5,000 per week of closure. The child care professionals say there needs to be ongoing support for providers from policy makers if they are going to continue to remain open or reopen when restrictions are lifted. If not, already high tuition rates could rise even more in order to survive say 17% of respondents. The two largest expenses for child care businesses are rent and employee wages. 
Sixty-eight percent of the state's child care programs are currently open to care for the children of essential personnel or workers of recently reopened businesses, albeit, 78% of open programs, operating at reduced capacity. To remain open and to eventually reopen the rest of the programs in Maryland's system of care, the needs are the same: 60% say they need financial support and 30% also want better access to cleaning supplies and Personal Protection Equipment (PPEs). Seventy-two percent of respondents say government grants to help defray fixed costs during a closure would make a huge difference. Assistance navigating the complicated existing grants system is also a big need reported by the business owners. 
State-wide there are more than 8,000 child care programs licensed to care for over 213,000  children. If half of these programs closed it would amount to a fiscal, domestic, and education crisis unlike any our state has ever seen. Parents need safe quality child care to be able to work and to keep our economy moving. A closure of this magnitude would cripple our workforce. Decades of research also proves that child who have access to quality early learning environments fare far better in life than those without this advantage. If half of the child care infrastructure suddenly disappeared, Maryland would be paying for it for decades in lost wages, decreased physical and mental health, and in significantly increased social spending on incarceration, drug treatment, crime, and special education. 
The survey was sent to all licensed child care providers in Maryland with a response rate of 44%. Responses for the survey came from every jurisdiction in the state and represent all types of child care businesses. 

Complete survey results will be released soon.