RFP -- B3 Leadership and Advocacy Training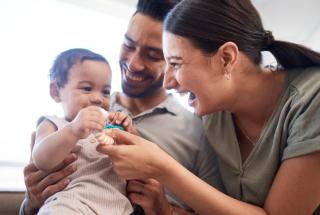 Maryland Family Network (MFN) is issuing a Request for Proposal ("RFP") seeking qualified Vendors to provide leadership and advocacy training for parents in the state of Maryland. Through Building Better Beginnings (B3), MFN desires to build and expand its Prenatal to Three coalition with parents as its leaders that will lead to and sustain systems reform for children and families. The purpose is to train parents, grandparents, foster parents, and other caregivers to become skilled advocates and strong voices for their children and families at the local, state, and national level. MFN expects for this work to begin in March 2023 and should end by May 2023. 
Goals include: 
To enhance collaboration and communication between parent leaders and state decision makers to create a sustainable and community driven Prenatal to Three system within communities and throughout the state. 
To engage diverse families most impacted by state policies in decision making and leadership. 
To empower families to sit at decision making tables and to share their stories with legislators. 
Consultant shall be experienced in delivering high quality advocacy training course to parents. In addition to the coursework, documentation of parents' successful implementation of successful advocacy because of the training is a must. 
The consultant will report to the Prenatal-to-Three Project Director. 
Questions can be directed to fjones@marylandfamilynetwork.org. Such questions should be sent by Friday, February 10, 2023, 5:00 PM. Responses will be generated within two business days. 
Proposals should include: 
Documentation of experience in delivering and retaining parents in advocacy/leadership course via virtual platforms and in-person; 
Confirmation of the time frame for completion of work and acknowledgement of the tasks identified below; 
A statement of the proposed cost of the work described below; and 
Maximum number of participants that can enroll in training course. 
The Consultant should: 
Increase and sustain the motivation, ability, and opportunity for parents to engage in the advocacy opportunities throughout the state (school, local & state government, community) 
Include discussion about equity and the impact it has on the states' children and families, as well as strategies for solving inequities that exist within the Prenatal-to-Three system in Maryland. 
Provide process for bi-weekly communication with MFN staff person to document progress against the timeline. 
Provide written plan for one in-person kick off or culminating event supported by up to three virtual training and engagement opportunities for participants. 
Work product will be the property of Maryland Family Network. Proposals are due by Friday, February 17, 2023 at 12:00pm ET. Proposals should be emailed to: Felicia Jones-Taylor, Prenatal-to-Three Project Director, fjones@marylandfamilynetwork.org.