RFP -- Listen and Learn Tour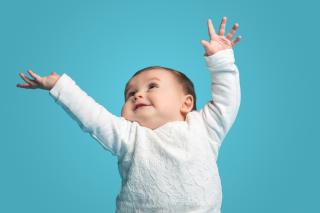 Maryland Family Network (MFN) is issuing a Request for Proposal ("RFP") seeking qualified Vendors to design, collect, compile, and analyze quantitative and qualitative data for MFN's Building Better Beginnings (B3) Listen and Learn tour for the state of Maryland. B3 desires to hear from families with young children and early childhood practitioners about what changes they would like to see within the state's Prenatal to Three systems. We are especially interested in hearing from members of the BIPOC/ALANNA community and communities that are impacted by the state's policies. This work will begin in March 2023 and will end in July 2023. 
The consultant shall be experienced in the business of researching, organizing, and analyzing quantitative and qualitative data and/or related areas. Documentation of this experience should be noted in the proposal. 
The consultant will report to the Prenatal-to-Three Project Director. 
Questions can be directed to fjones@marylandfamilynetwork.org. Such questions should be sent by Friday, February 10, 2023, 5:00pm ET. Responses will be generated within 2 business days. 
Proposals should include: 
Documentation of experience in the business of researching, organizing, and analyzing quantitative and qualitative data and/or related areas as well as two references familiar with this experience; 
Confirmation of the time frame for completion of work and acknowledgement of the tasks identified below; 
A statement of the proposed cost of the work described below; 
Maryland Family Network will: 
Facilitate connections to participants to facilitate administration of a survey and several focus groups. 
Hold bi-weekly check-in meetings with consultant. 
The Consultant will: 
Engage a broad range of individuals and organizations that have a stake in the PN-3 continuum and provide support as needed to facilitate participation. 
Ensure and support participation of BIPOC/ALAANA individuals and organizations and others with lived experience. 
Listen and capture what family leaders want and need and actively engage them in the process. 
Listen to and engage communities that have been historically ignored. 
Listen to and engage service providers. 
Learn about what worked and not worked in the past. 
Collect and share stories from participants that describe their needs and the solutions desired. 
Co-create a survey with MFN to parents and/or providers about their Prenatal to Three priorities using consultant software (questions should be the same or similar). 
Conduct at least 4 virtual focus groups. 
Interview at least 8 parents virtually representing different geographical regions of the state. 
Draft a final report including quantitative and qualitative findings that highlight themes, trends, and recommendations. 
Provide a project timeline to achieve the study. 
Provide process for bi-weekly communication with MFN staff person to document progress against the timeline. 
Work product will be the property of Maryland Family Network. Proposals are due by February Friday, February 17, 2023 at 12:00pm ET. Proposals should be emailed to: Felicia Jones Taylor, Prenatal-to-Three Project Director, fjones@marylandfamilynetwork.org.