MFN Launches New Mapping Software to Identify Child Care Deserts and Availability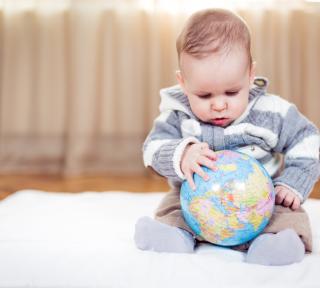 Twenty of Maryland's legislative districts have been identified as child care deserts according to Maryland Family Network (MFN) today. A child care desert is defined as a census tract with at least 50 children under age five AND greater than a 3:1 ratio of children to spots available. Garrett, Somerset and Cecil Counties have been identified as entire counties considered child care deserts.  
MFN and Upfront, a software company that validates and provides access to childcare data, developed a real-time interactive mapping tool to make data about the availability of care more transparent. The map breaks down to hyper local information and type of program so government officials and policymakers will be able to better understand where child care deserts are throughout the state or even by neighborhood. Historically, this type of data is only updated yearly and has never been built to this scale in a public-facing tool. By making this type of child care data transparent, policy makers will have valuable information to support initiatives for the regions that need it most. You can view the mapping tool and learn more about which areas of the state are child care deserts here.
"Child care is one of the most important decisions a family will ever make. They deserve to have as much information as possible to make that choice," said Laura Weeldreyer, Maryland Family Network Executive Director. "Technology should make lives easier and that's exactly what this, service does for Maryland families."
With 360,000 children under the age of five in Maryland, MFN also launched an improved family search portal that allows parents to find early education options by filtering through relevant information such as hours, ages served, experience with special needs, primary language spoken, or religious affiliations, among other important search criteria. The new portal will be more user-friendly, easily discoverable, and mobile optimized, and will replace MFN's existing child care search portal.